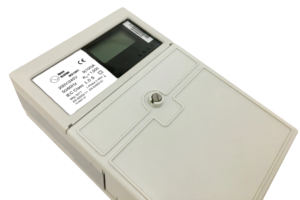 Providing an economical solution for monitoring Micro-grids and Condensed areas.
Our first and most popular meter brings quality and precision power monitoring to the table at an economical price. It is designed so that it can be implemented using a GUI interface or entirely through API commands for fast installation. Its most notable feature is that it functions as both a WiFi access point for short range usage and a WiFi endpoint for remote monitoring through the internet.
Features:
Meter tracks Voltage, Current, Active Power, Reactive Power, Active Energy, Reactive Energy, PowerFactor, Frequency, Temperature, and Active Demand.
Meter exceeds Class 1.0s certification.
Meter can remotely disconnect power from a power system's customer.
Meter is contained in a ruggedized tamper resistant case.
Meters are designed to be low cost, easy to install and take up a small footprint.